Automatic towel slitting machine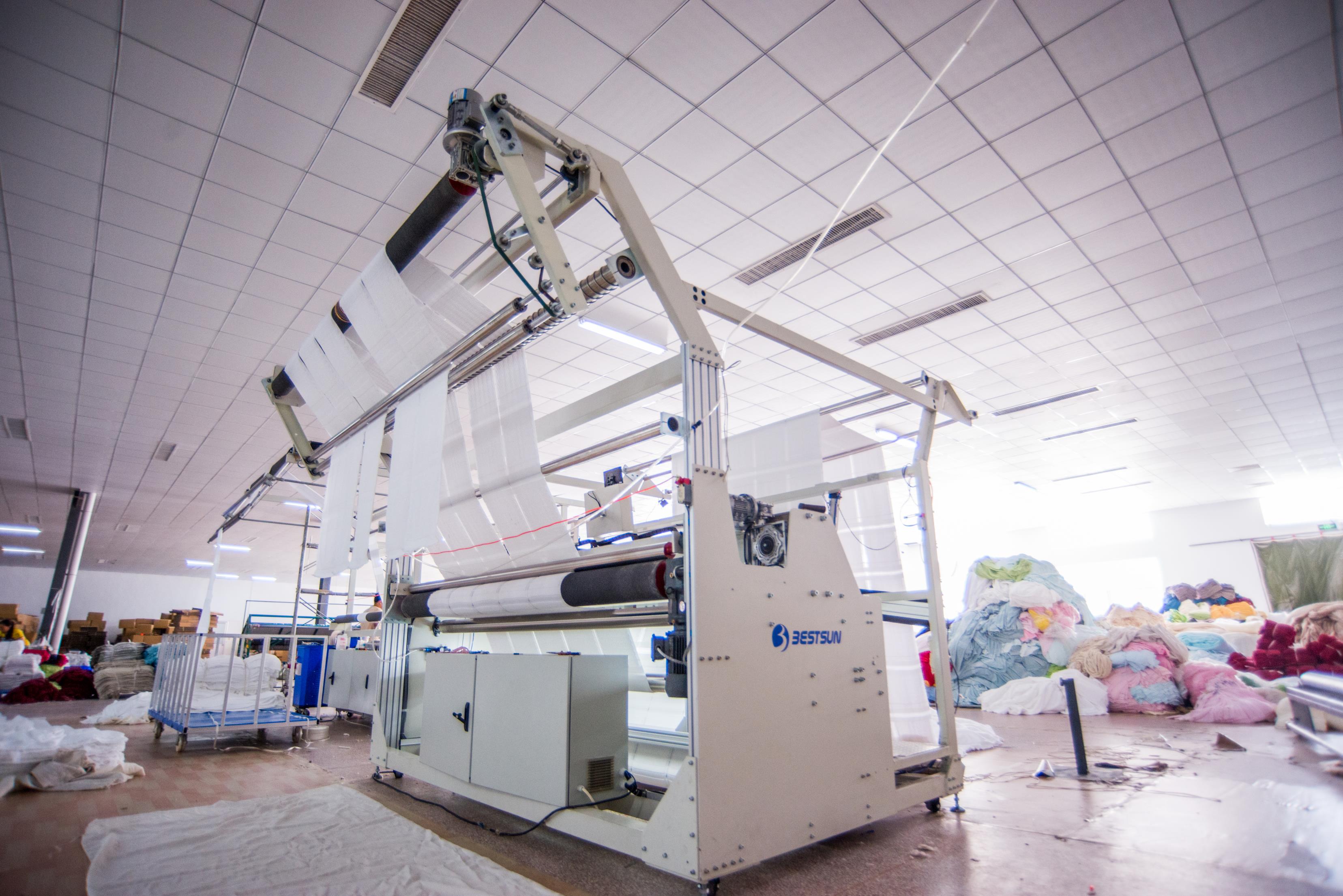 Click times:
Date of release:

2018/01/09
Detailed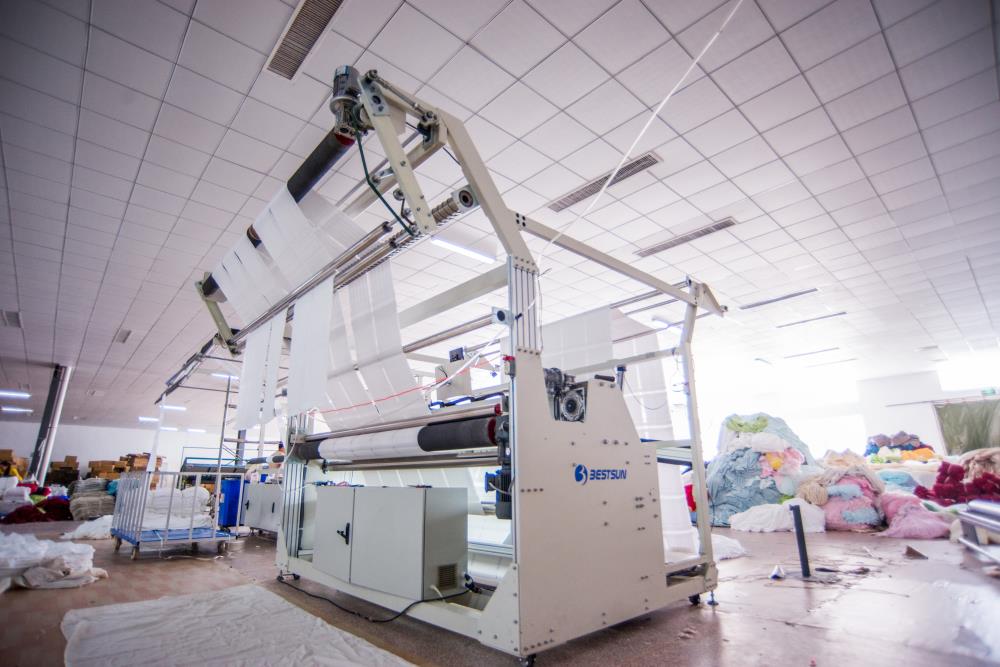 1, the largest cut: BSZQ2800 paragraph 2.8 meters, 5 knives.
2, the maximum number of frames: BSZQ2800 paragraph 6.
3, automatic deviation of equipment, photoelectric automatic alignment. (Optical brand, Japan's Matsushita)
4, optical fiber sensor automatically detect terry, cutters automatically follow the open cut line. (Italian technology, Japan's Matsushita digital fiber)
5, constant tension cutting technology, tension can be set according to the type of fabric. (Company's unique technology)
6, Cloth towel cloth automatically stacked cloth.
7, cloth cutting speed 0-40 meters adjustable (according to towel weight, touch screen settings)
8, cloth size 0-1.2 meters can be set (according to need, touch screen settings)
9, into the cloth side cloth automatic parking.
10 Total equipment power: 3.5 kilowatts. 380V. Three-phase five-wire
11, equipment gas situation: 5bar
12 :, specific brand information:
PLC Siemens Germany
Touch screen Siemens Germany
Low-voltage electrical Schneider France
Photoelectric sensor and optical fiber sensor Panasonic Japan
Proximity switch Yi Fu door Germany
Flextronics China Top Ten brands
Pneumatic components Yade off Taiwan
Bearing: Harbin China four brands
Linear Guide: On the silver Taiwan (out of stock replaced by Taiwan CSK brand)
Cutting knife: Japan HSS, by a special process, wear-resistant, durable